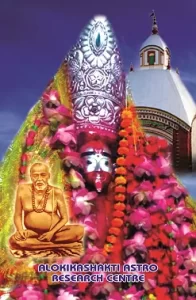 The knowledge about the planets, the stars and their influence on human life and on the universe is known as Astro science. Undoubtedly, this is the super science that controls the whole mysterious world. In this science, the planets like Sun and Moon play vital roles in determining the day and night, months, season, bright and dark half of the month, solar and lunar eclipses etc. It is a regular process that the water evaporates from the earth's surface, condenses in the atmosphere and falls back on the earth's surface. So, the whole thing is dependent on this cyclic process. This process is indispensable and makes life possible on Earth. Therefore, one cannot imagine the existence of life without the help of this science.
However, activities are greatly influenced by the effect of planetary positions and their movement. Cosmic rays emanating from the planets have a considerable bearing on the fate and survival of human life as well on other living beings. Also, natural calamities and disasters also happen due to the planetary movements. So, the entire control on the creation, destruction and existence depends on the whole planetary positions. Therefore, to understand such type of reality, the only way is to study the planets which is known as Astro science.
Alokikashakti Astro-Research Centre is one of the eminent astrological centres of India since 2000 A.D. Located at Cuttack in Odisha, we are an organization where learned astrologers are dedicatedly working for the welfare of mankind. Thousands and thousands of horoscopes have been prepared by this centre and we are proud of our best endeavor in solving personal problems through Astro science. Personal problems related to various aspects of human life can be solved after a deep study of any horoscope. Our Director, Dr. Gurudas Banerjee is very much competent in analyzing horoscopes and prescribing suitable remedial measures. We have always been appreciated by our valued clients from different sectors in India and abroad.
Everybody knows about Astro Science and it's influences on the human life. There is no doubt that it is a super science which controls the whole mysterious world. But it is not a science like Botany, Zoology, Chemistry etc. This science is fully dependent on the judging capacity, experiences and intuition power of an astrologer. Astrology has been in existence since time immemorial and it's importance has been proved by it's continuous contribution to the society.
Therefore, it is with great pleasure we invite everyone who believes in astrology to get in touch with us and help us in resolving your various problems through Astro Science.
You can be benefitted by watching our videos in YouTube. For instance, listening to the Siddha Kunjika Stotram which is a powerful and unique stuti of Goddess Chandi. If you are not able to read this stotra, then listening to it everyday from home or office using headphones will increase the positive energy. It also reduces negative thoughts and black magic to a great extent. Here is the chanting of the Siddha Kunjika Stotram by Dr. Gurudas Banerjee.
You can subscribe to our YouTube Channel for more videos.
Aura Scanning is being carried out by Alokikashakti Vastu Research Centre. For more details, please go through our Aura Scanning page.
Note: The auspicious and inauspicious times for the month of August 2022 can be viewed in the Forecasts page.